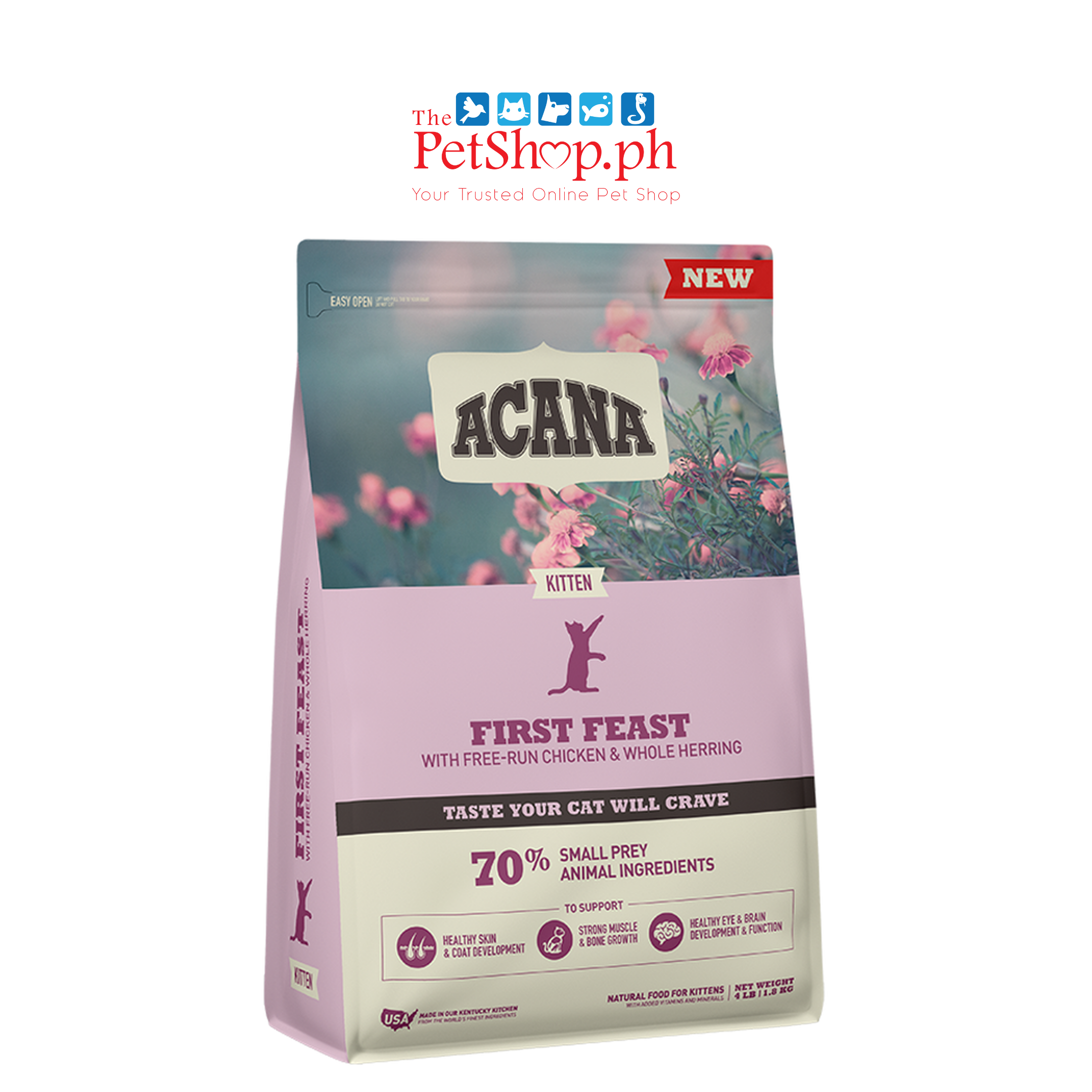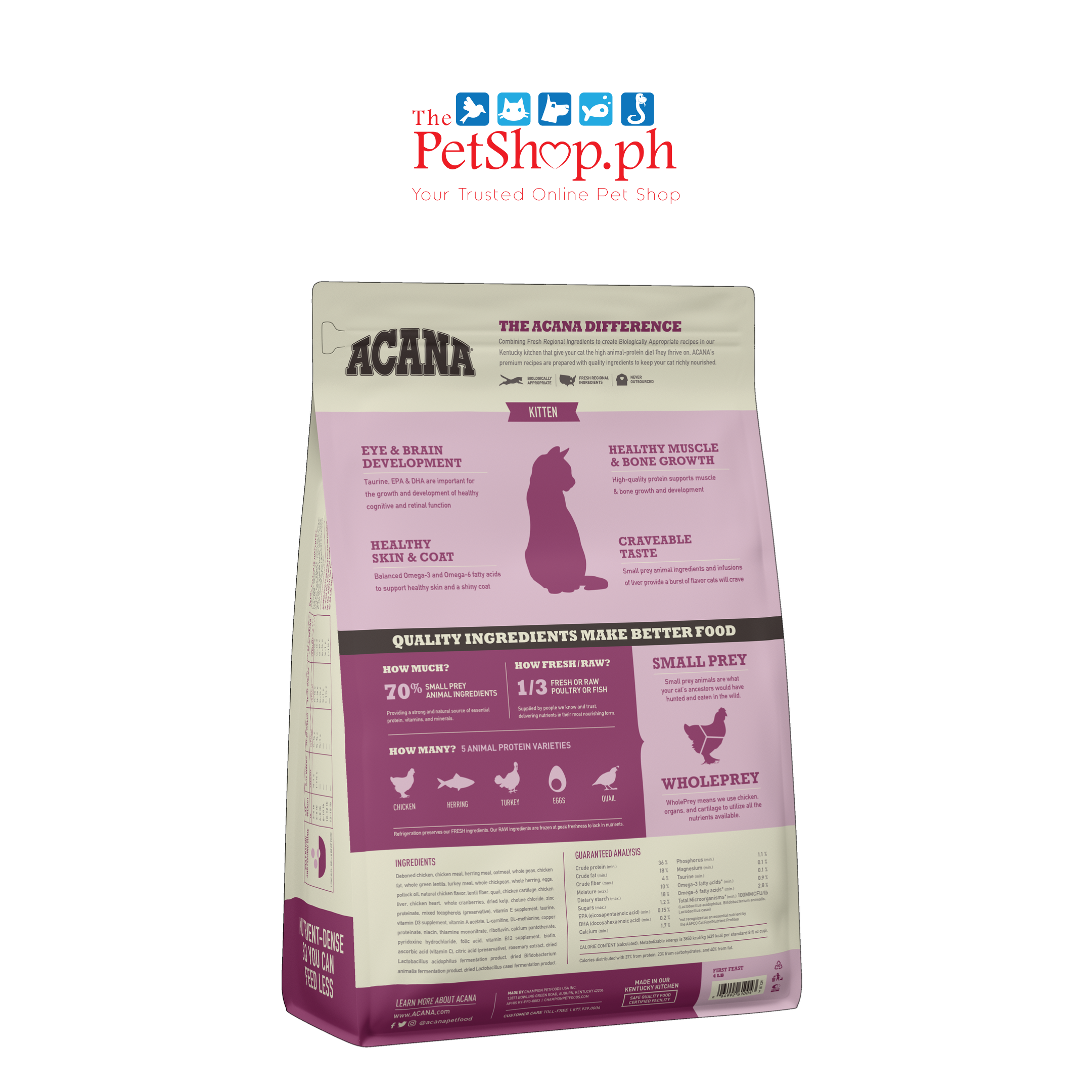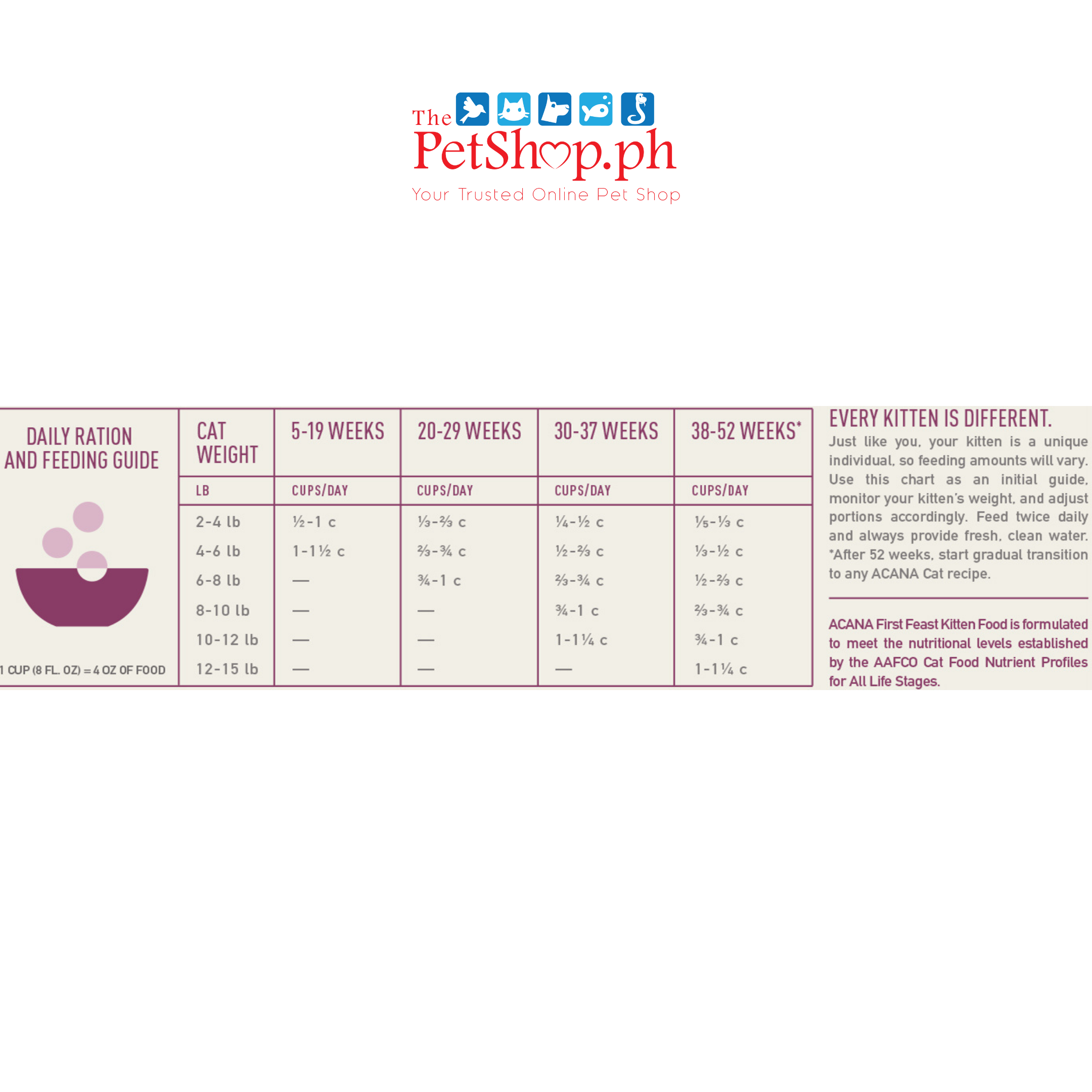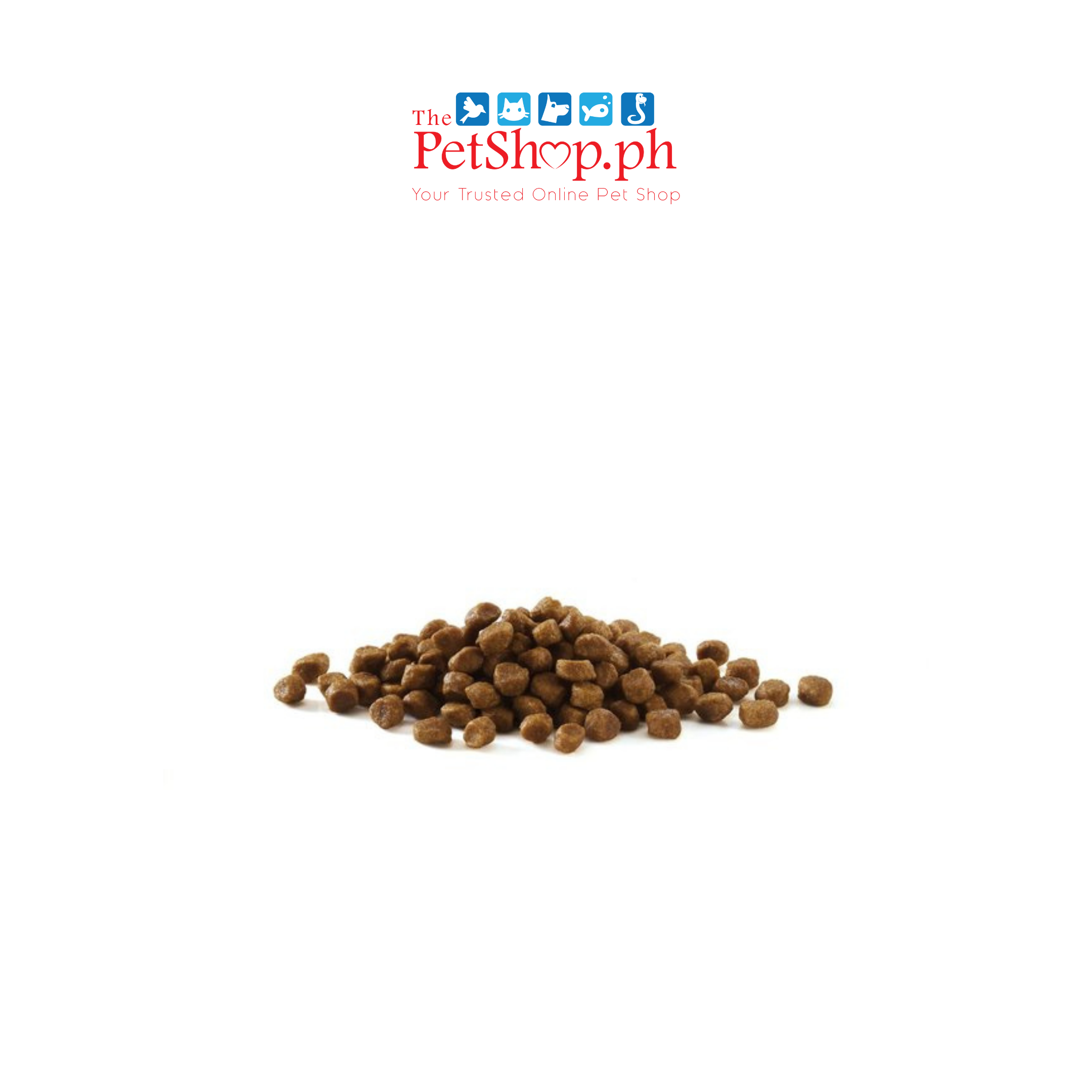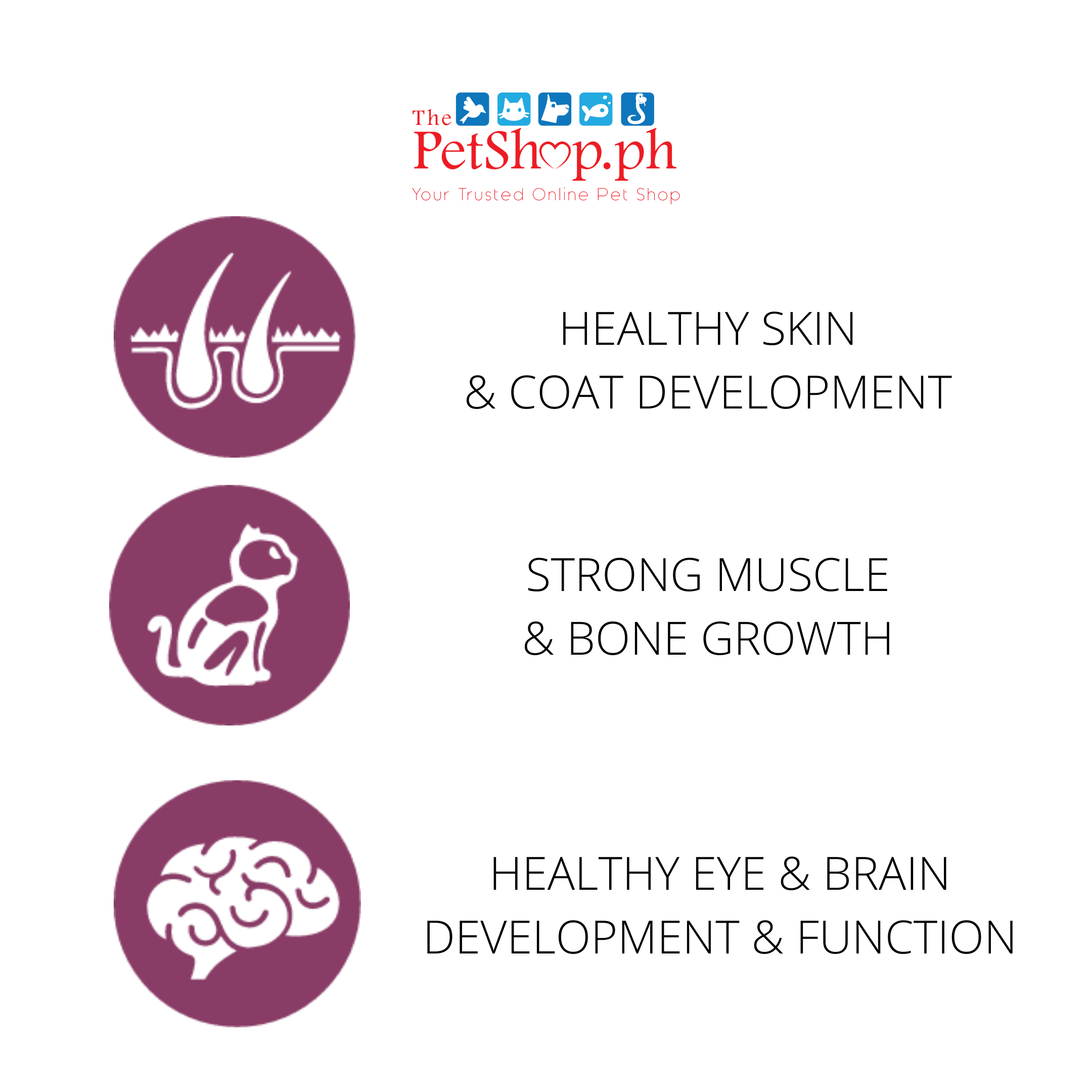 Acana First Feast Kitten original packaging
SKU: Acana First Feast Kitten 340g original packaging
₱ 259.00
SKU: Acana First Feast Kitten 1.8kg Original packaging
₱ 990.00
Acana First Feast Kitten Original packaging
Providing your kitten with everything they need in order to grow up healthy, happy, and strong, with a delicious flavor that they'll love.
Health Benefits
To Support Healthy Skin Coat
Development Muscle Bone Growth
Health Eye & Brain
Feeding
Your Cat is Special
Just like you, your cat or kitten is a unique individual and her feeding requirements will vary with breed, environment, age, and activity.
That's why we suggest using this chart as a starting point, and monitoring your cat or kitten's weight and adjusting amounts as needed.
We also recommend feeding her twice daily and always keeping fresh, clean water available.