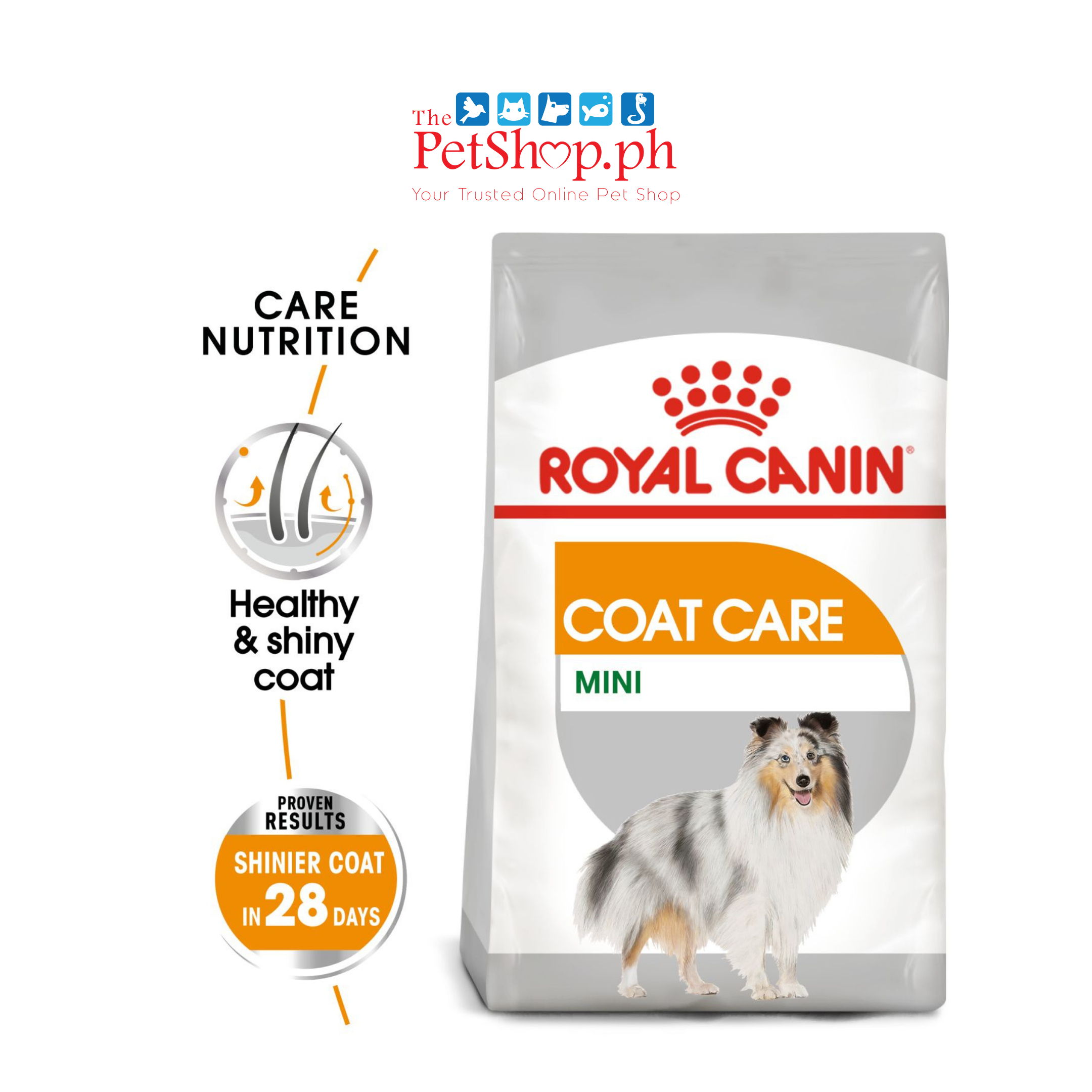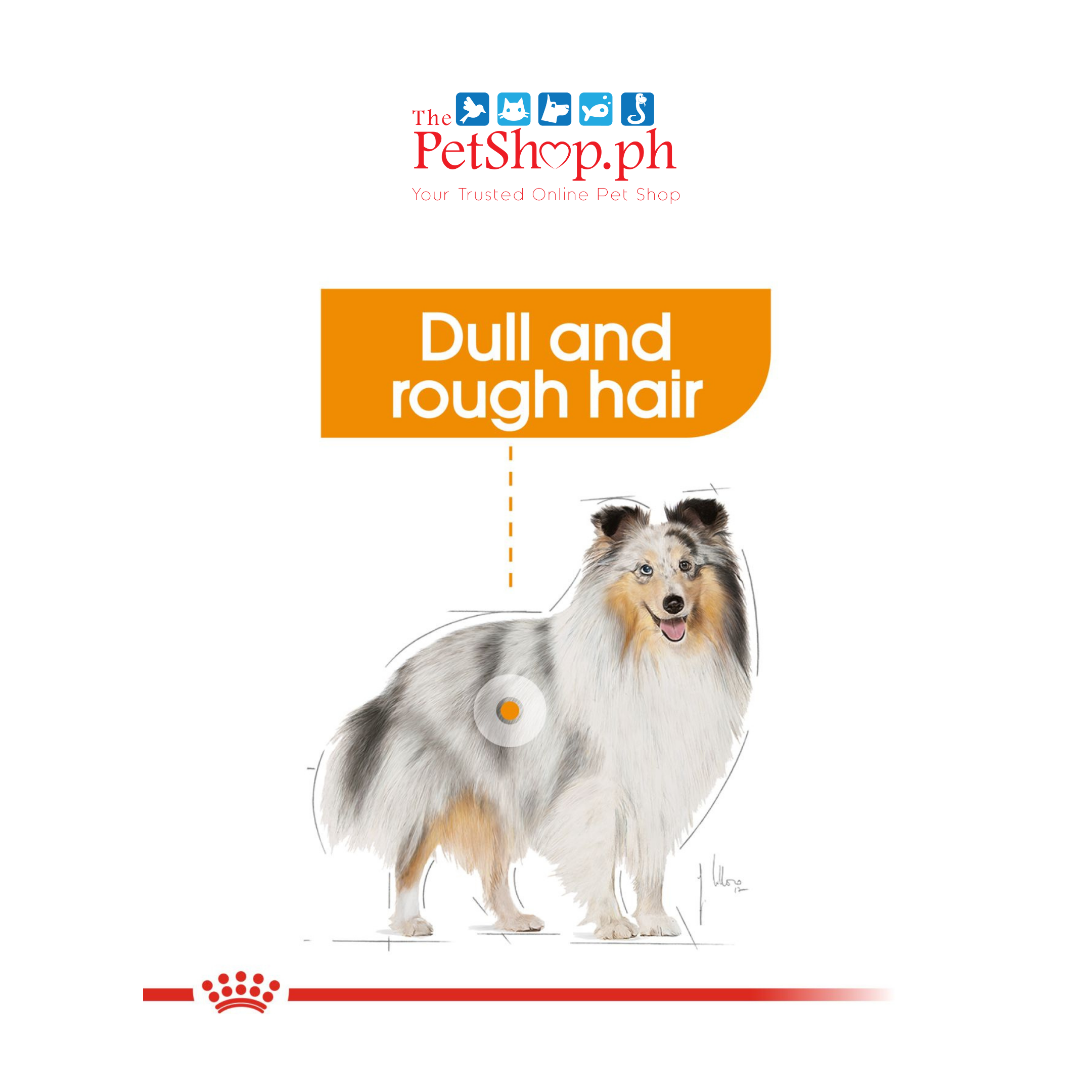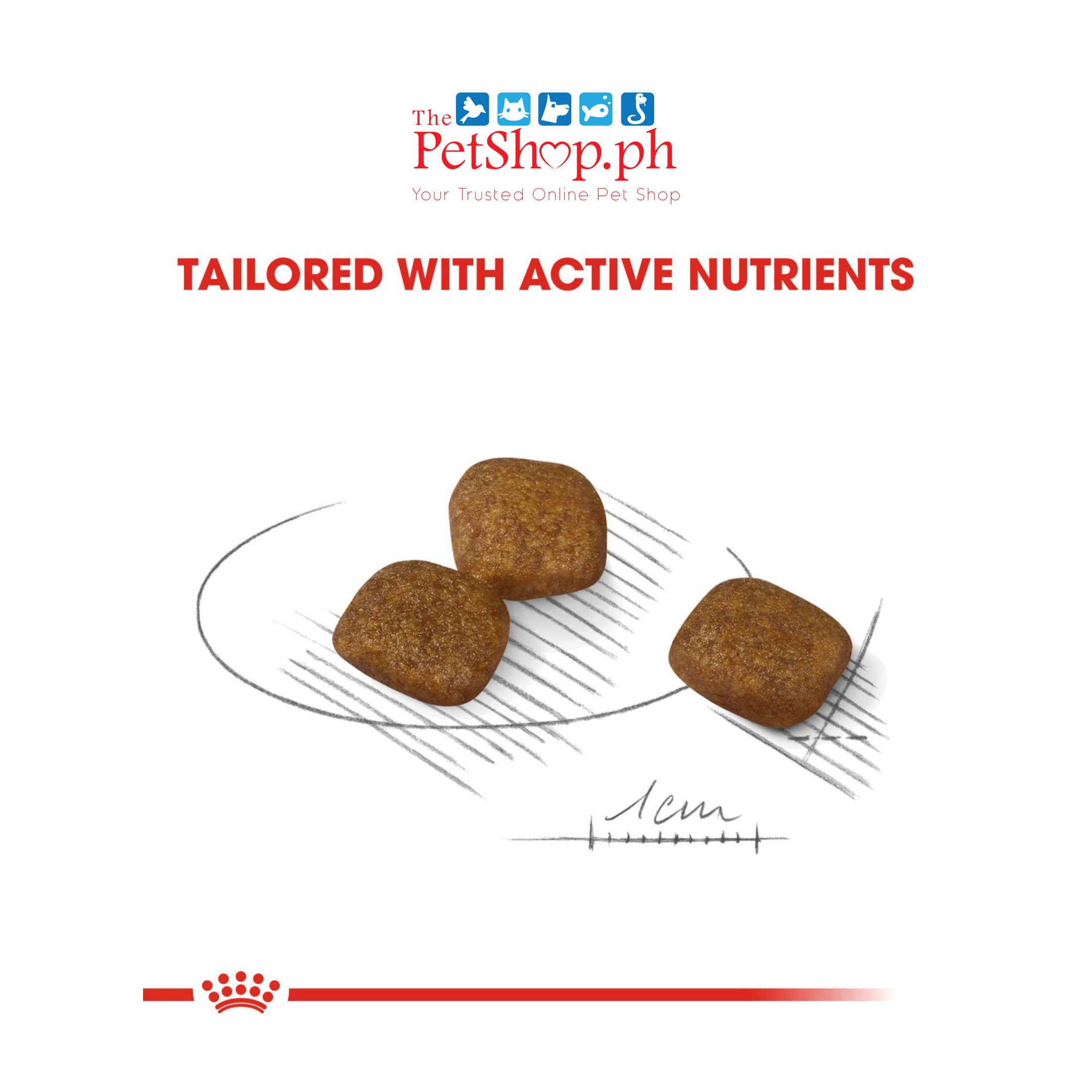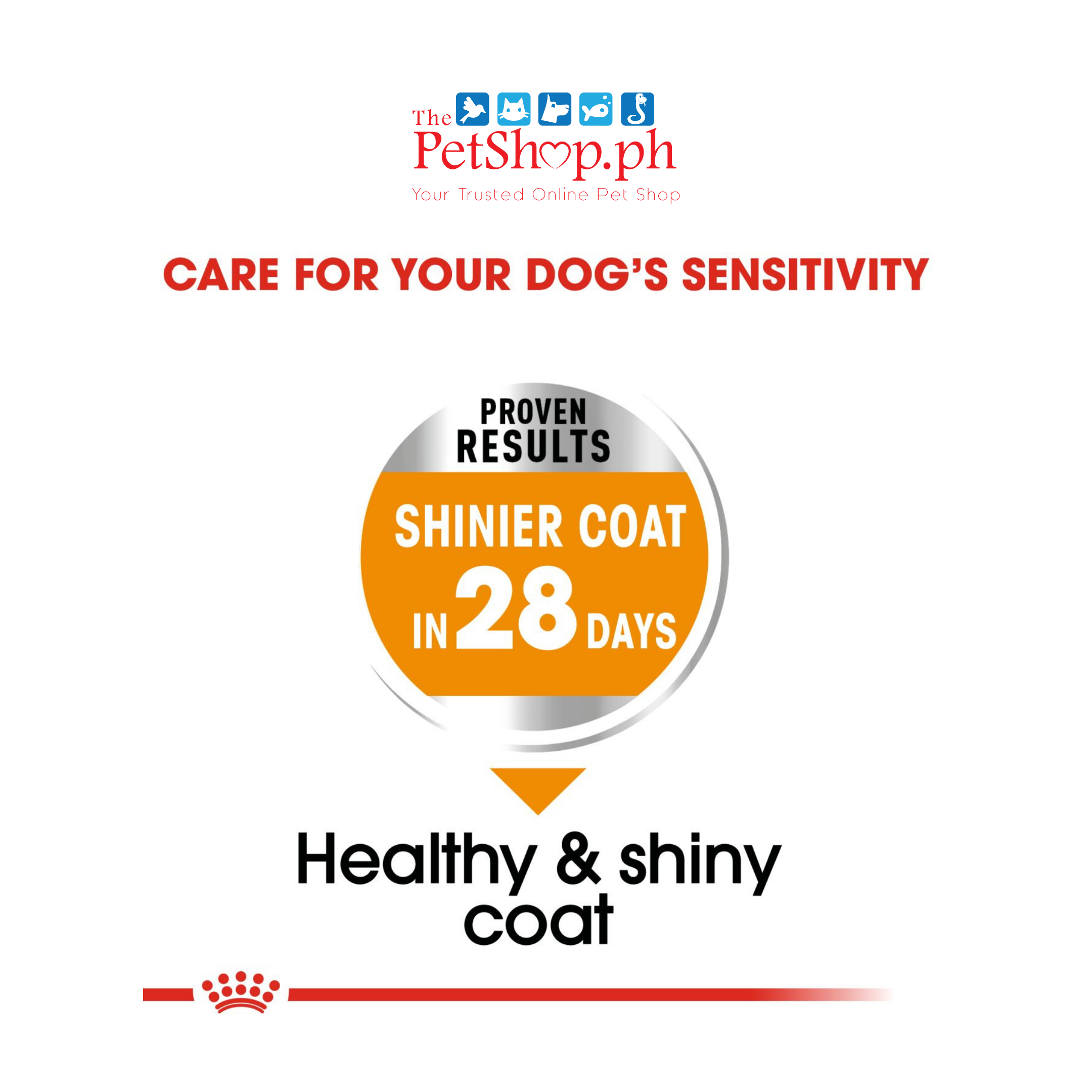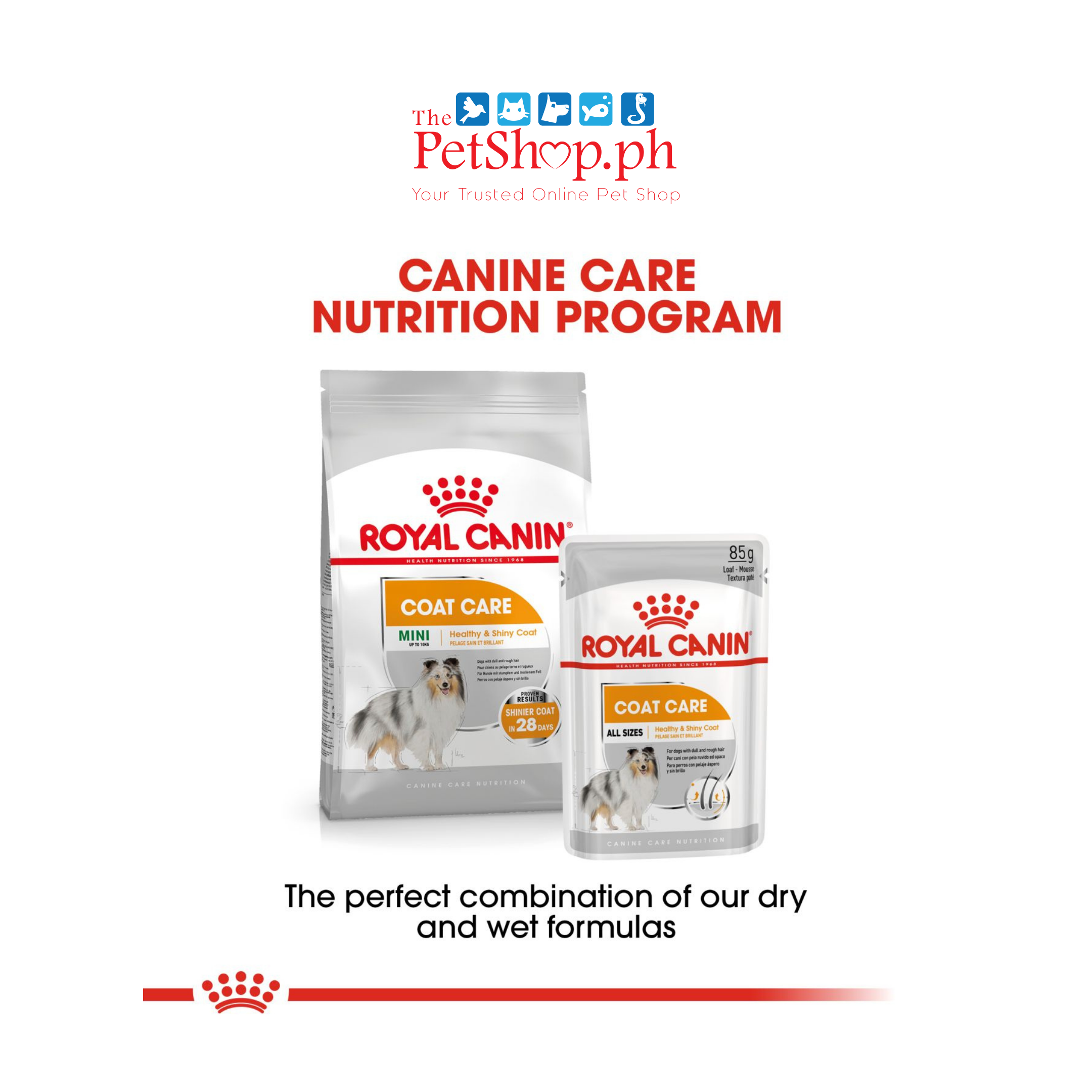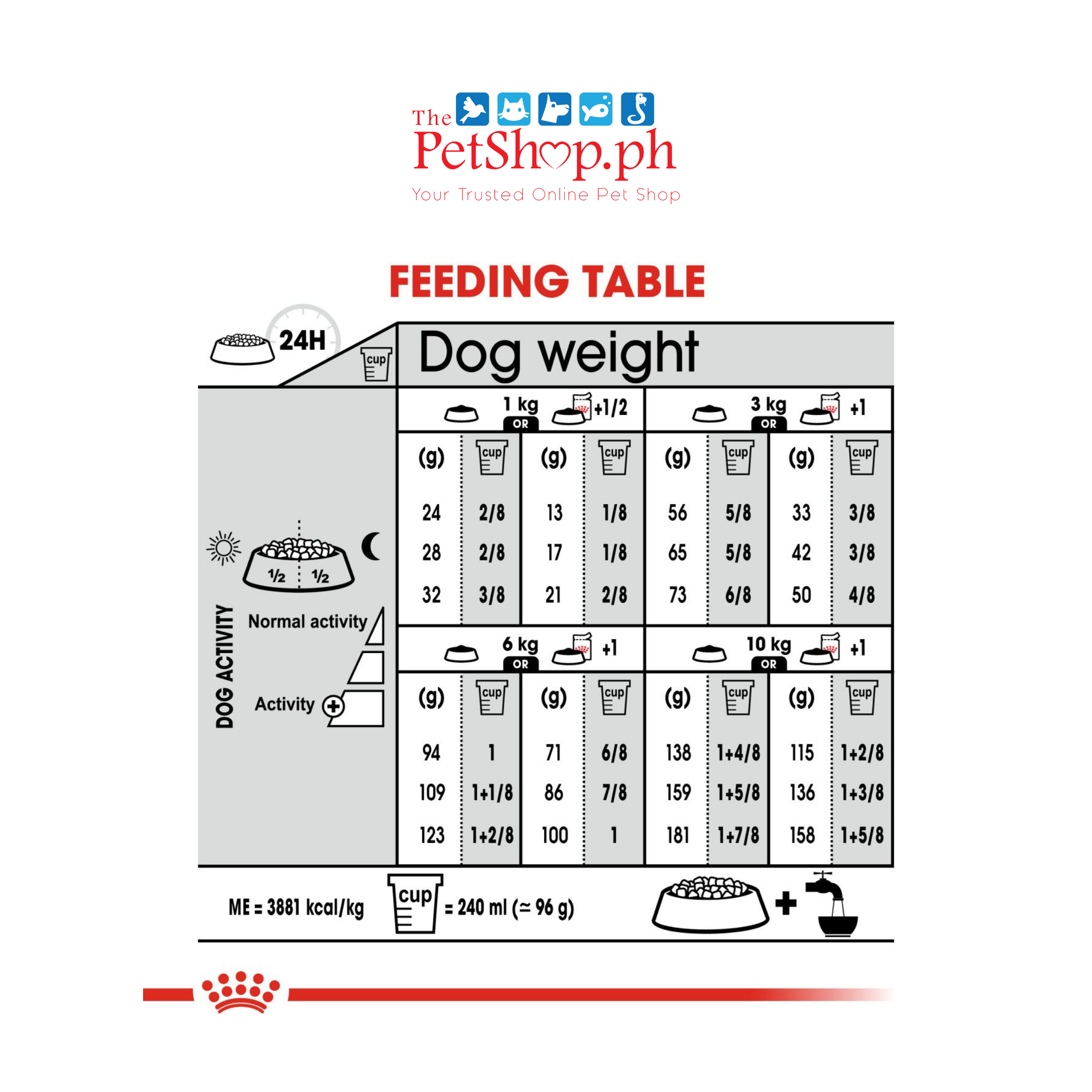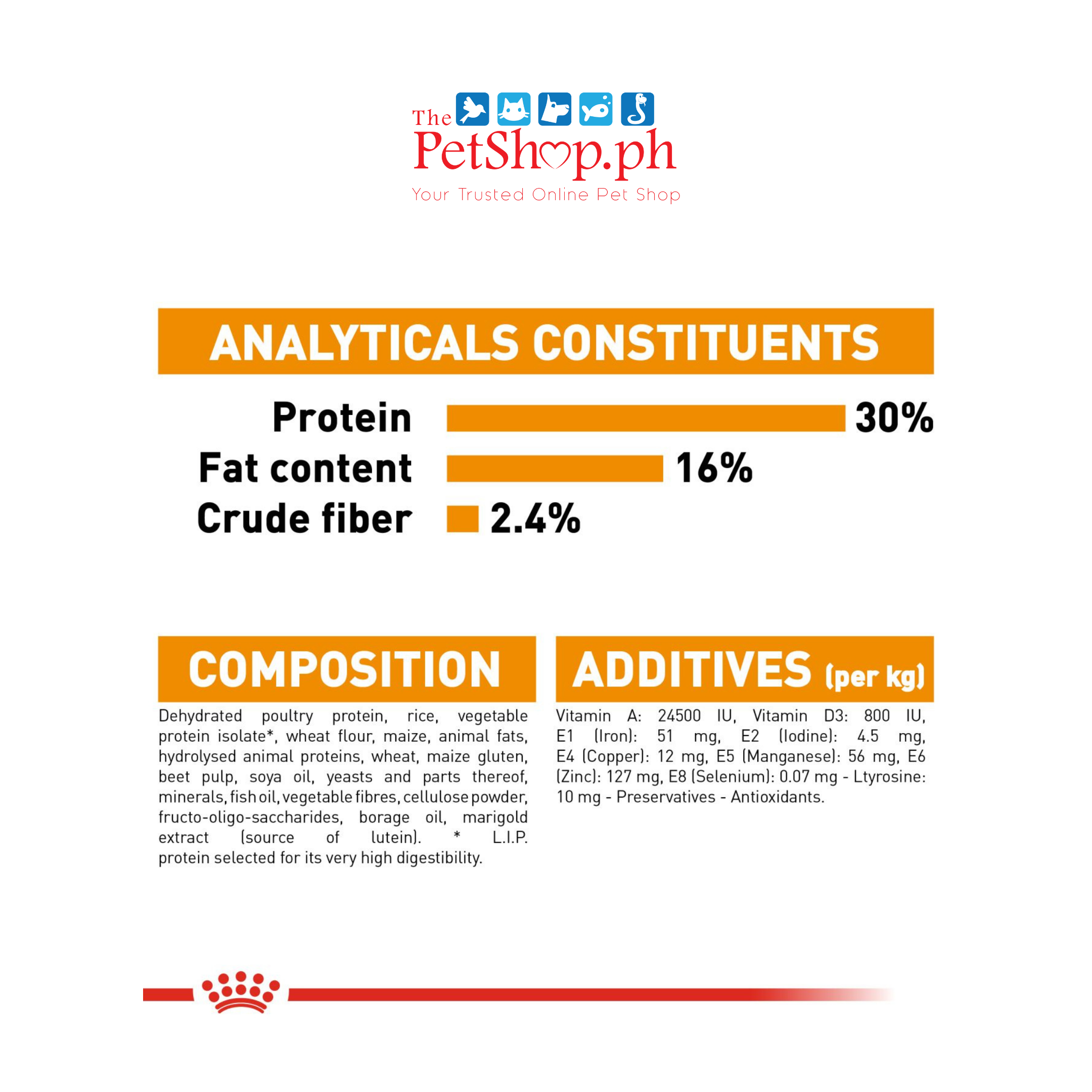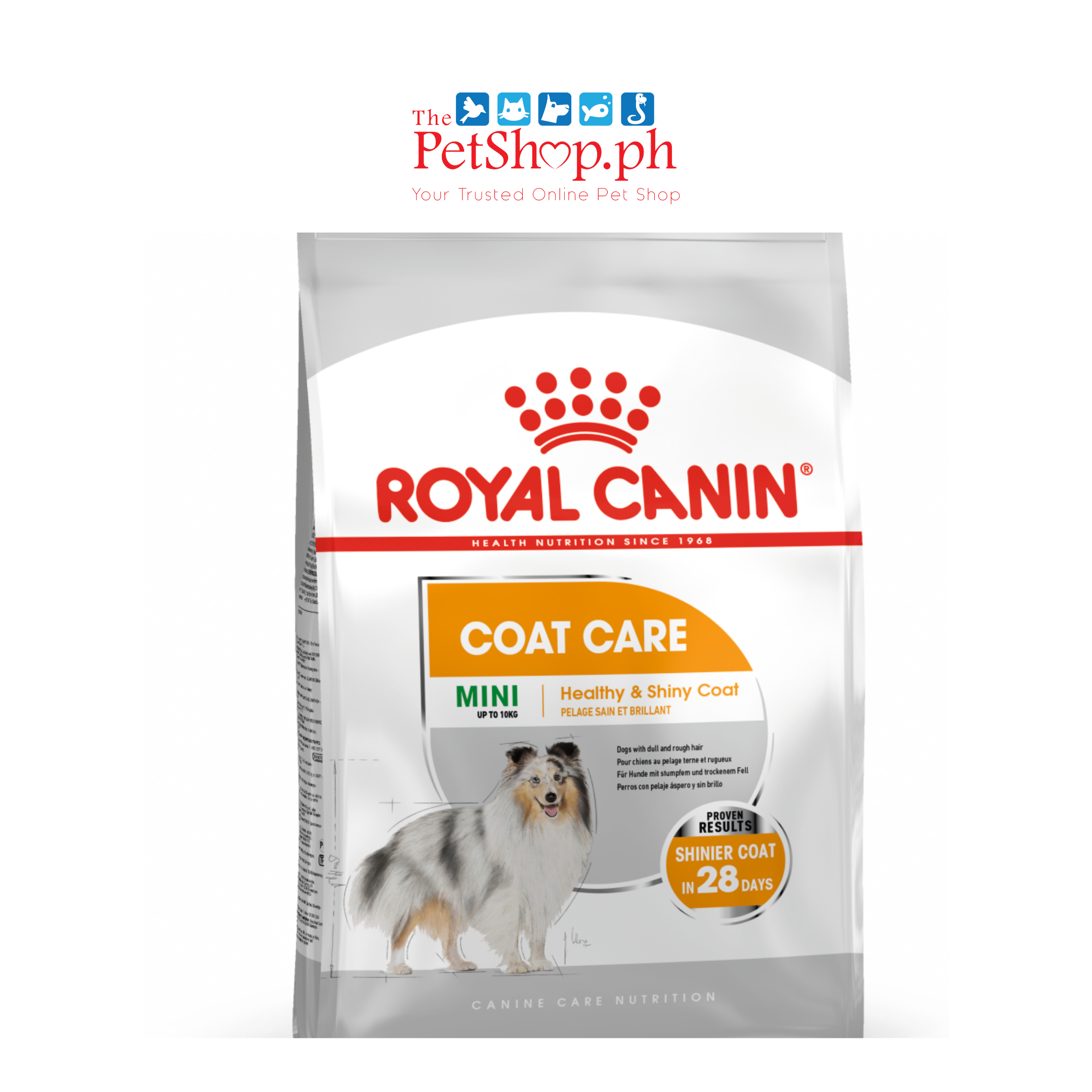 Royal Canin Canine Care Nutrition Mini Coat Care Adult Dry Dog Food 
SKU: Royal Canin Canine Care Nutrition 1kg Mini Coat Care Adult Dry Dog Food 
₱ 478.00
SKU: Royal Canin Canine Care Nutrition 3kg Mini Coat Care Adult Dry Dog Food 
₱ 1,278.00
Royal Canin Canine Care Nutrition Mini Coat Care Adult Dry Dog Food
For adult dogs (from 1 to 10 kg) - Over 10 months old - Dogs with dull and rough hair.
HEALTHY & SHINY COAT
This formula is rich in omega-3 & 6 fatty acids to support healthy skin and full, rich hair growth. Formulated with an optimal level of tyrosine to intensify the beautiful coat color. Complete nutrition ideal for long-term feeding, plus extra support for coat vigor and shine.
HOW ELSE CAN YOU HELP YOUR DOG?
Brush your dog routinely to remove excess hair and irritants, and always use a dog-friendly shampoo when grooming. If you have any questions or concerns about your dog's health, please contact your veterinarian.