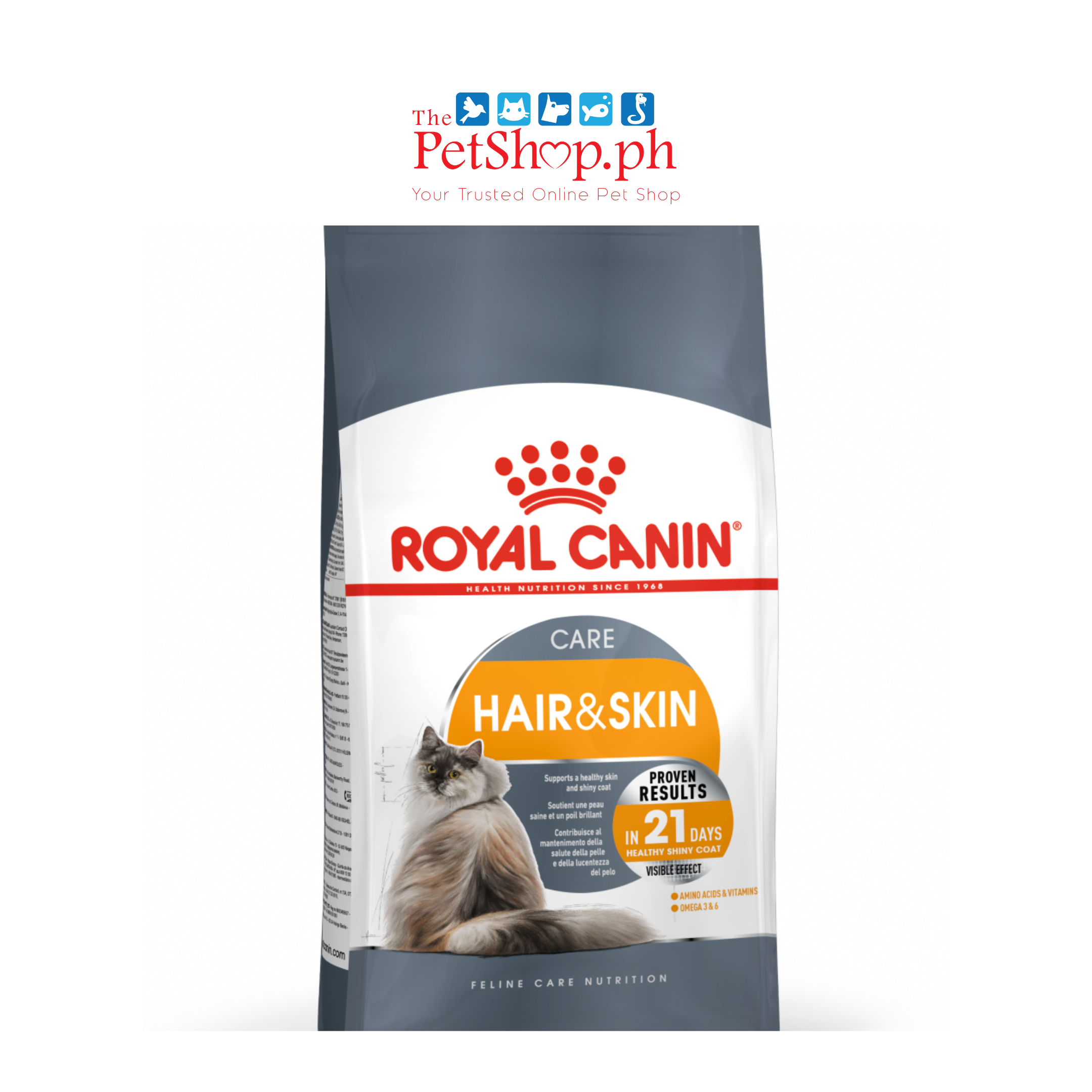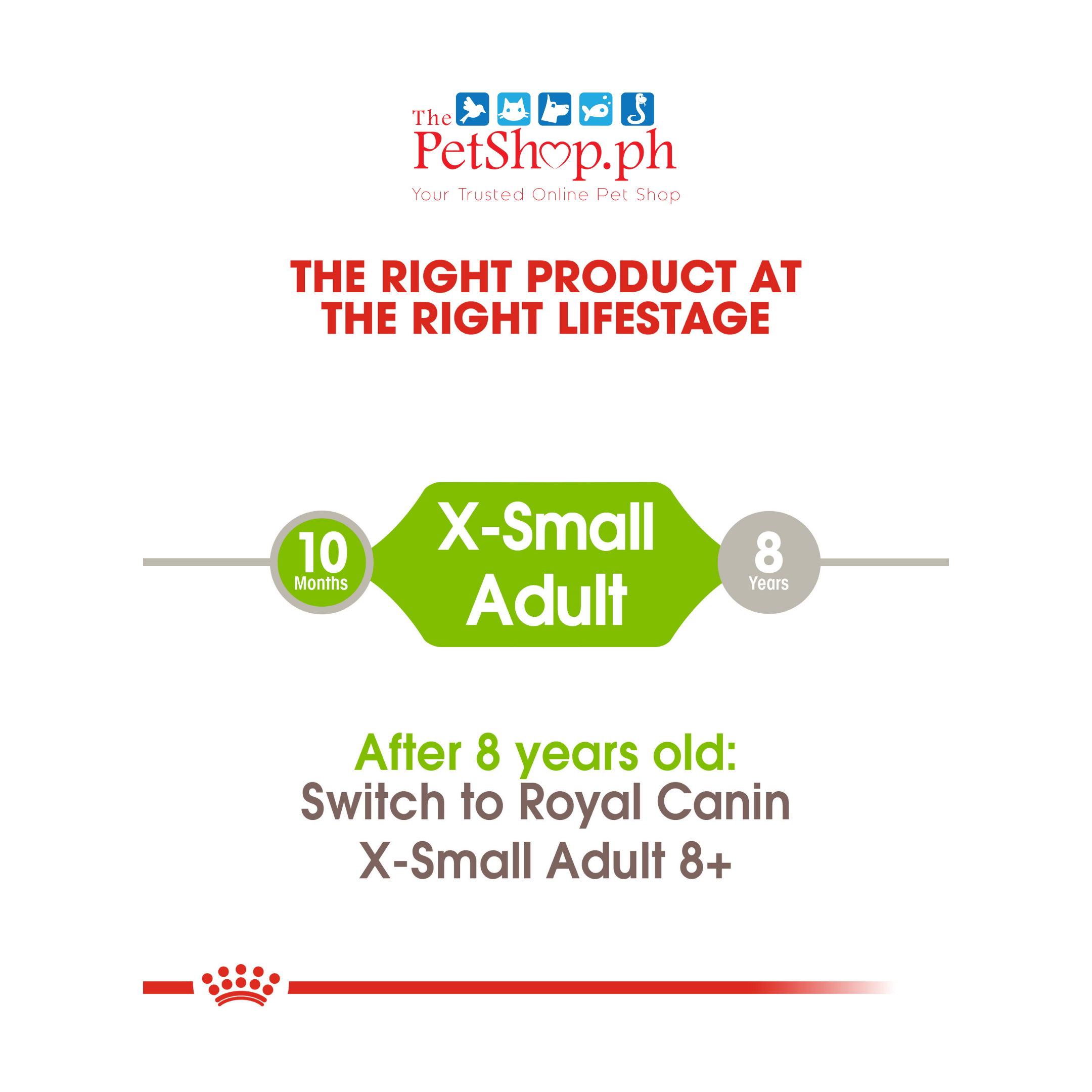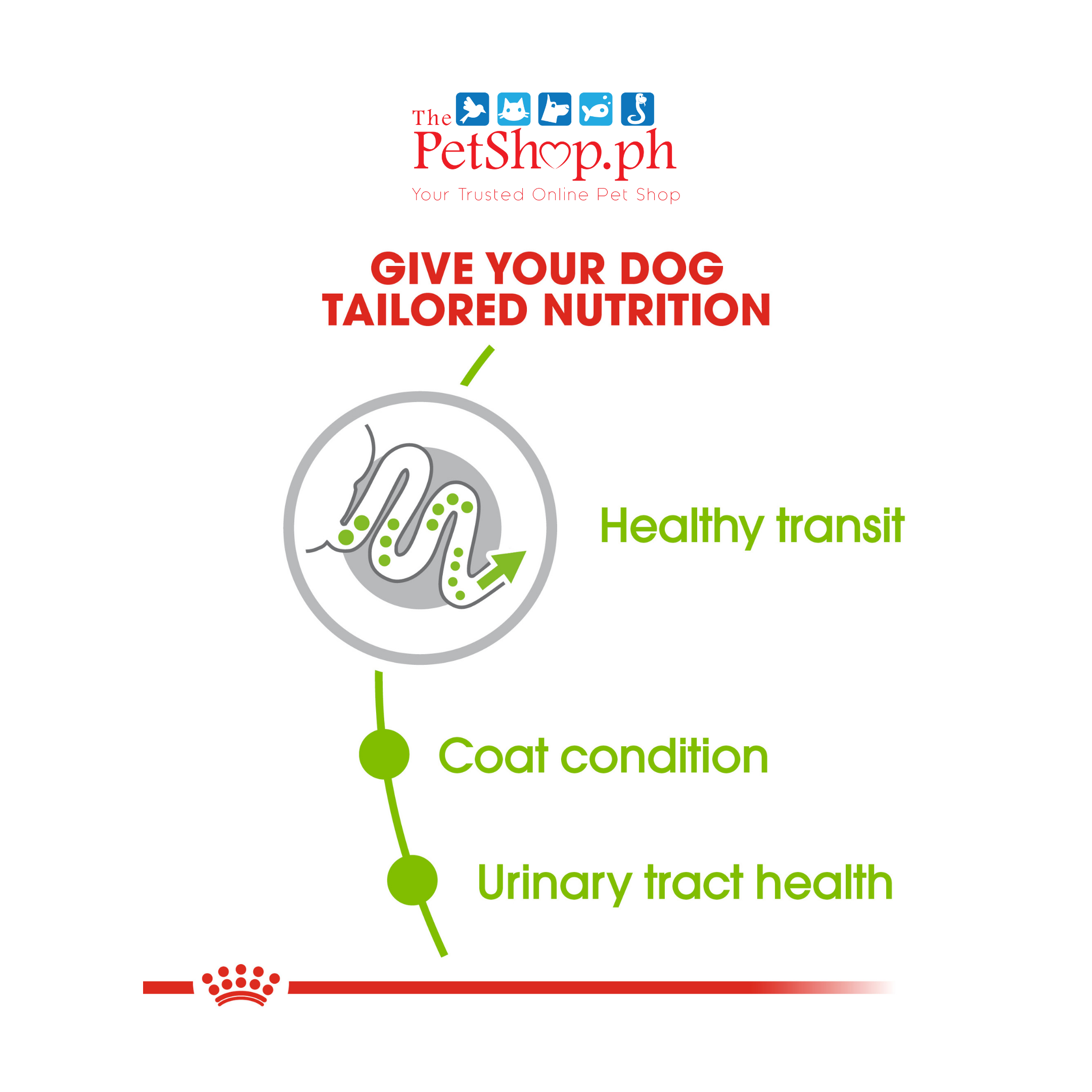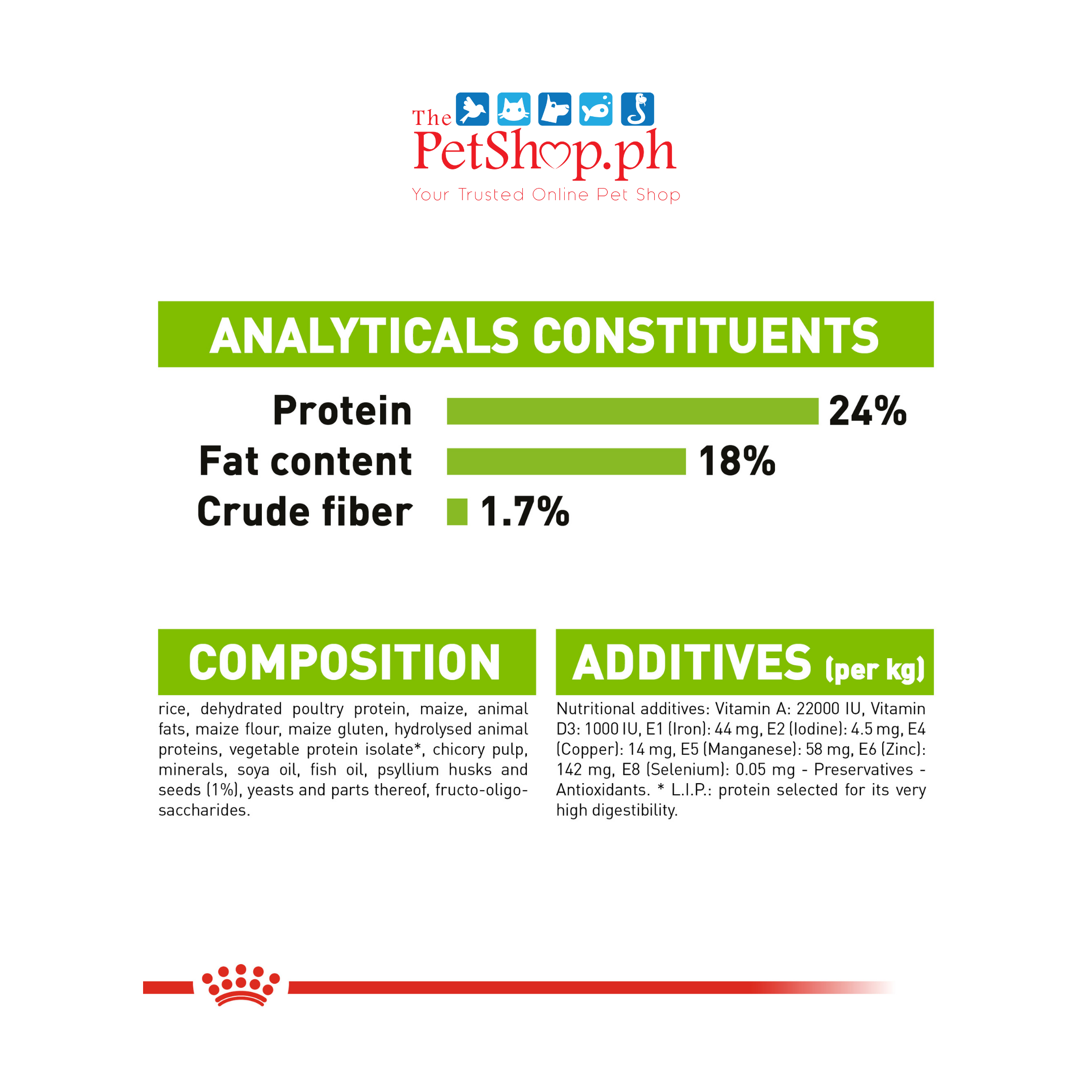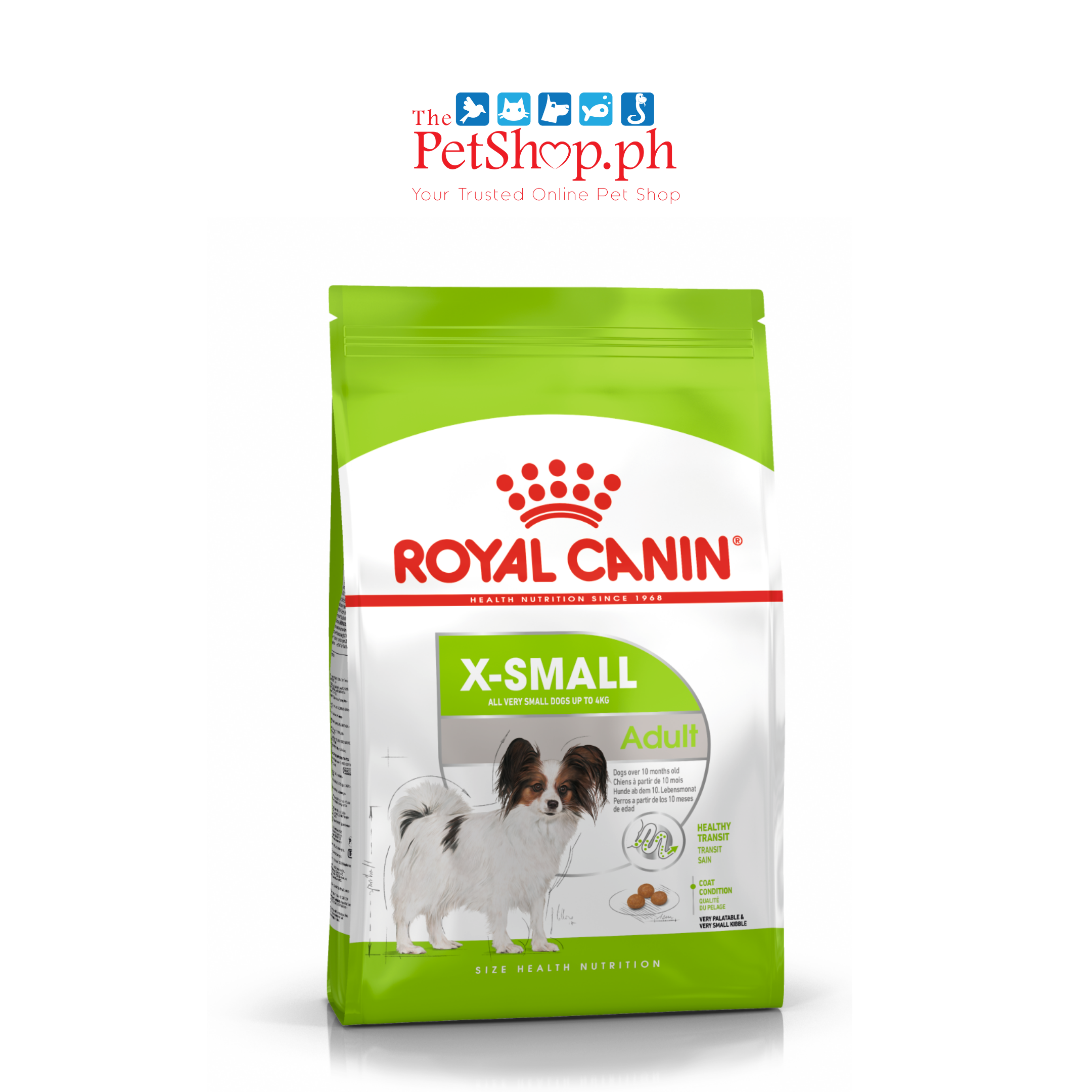 Royal Canin Size Health Nutrition X-Small Adult Dry Dog Food
SKU: Royal Canin Size Health Nutrition X-Small Adult 500g Dry Dog Food
₱ 220.00
Royal Canin Size Health Nutrition X-Small Adult 500g Dry Dog Food
For very small breed dogs (weight up to 4 kg) - Over 10 months old.
HEALTHY TRANSIT
VERY SMALL BREED DOGS are prone to constipation. A balanced intake of fibres (including psyllium) helps facilitate intestinal transit and contributes to good stool quality thanks to highly digestible L.I.P. proteins.
COAT CONDITION
This formula contains nutrients that help support a healthy skin. Enriched with EPA-DHA.
URINARY TRACT HEALTH
Helps support a healthy urinary system in very small breed dogs.
VERY PALATABLE & VERY SMALL KIBBLE
This small-sized kibble has been developped to be perfectly adapted to the miniature jaw of dogs under 4kg. Its exclusive formula also helps stimulate fussy appetites in very small breed dogs.